THE NATURAL CHOICE
FOR ENERGY COMPANIES
With great industry knowledge and modern solutions, Props delivers fast value to our customers. By challenging the industry and competition, Props shows that it is possible to quickly achieve impact targets and a ready implemented solution.
Props solutions are modular, which allows you as a customer to choose the system support you need exactly. We love automation and early quality assurance of data to facilitate the work of our users. Regardless of which parts of Props broad portfolio you choose, all are in the same simple interface that allows rights management down to the detail level to ensure that the right person in your organization has access to the right information.

Props solutions include invoicing, measurement measurement and supplier switching, component information and work orders. All of our solutions include an integration platform that communicates with all surrounding systems. We can price the type of product / utility and communicate directly with leading print agencies to easily generate invoices for your end customer.

Props delivers all system solutions to Utility Clearing House (uClearing), Europe's first clearing house for the energy industry. uClearing enables the Nordic end-customer market and electricity-dealer-centric business model, for everyone in the industry.
Complete and automated system solutions for EDI processing, supplier switching, and metering data management.
Mediation device solution for all handling of data flows between systems, including business- and decision logics.
Props delivers all system solutions for Utility Clearing House (uClearing), Europe's first clearing house for the energy industry.
Props is a Swedish supplier of flexible and affordable software solutions for energy companies, telcos, broadband companies and banks. The staff at Props have previously developed four successful generations of billing solutions that today serves over 22 million end users across Europe.
Since the early 90s, our staff has been working with system solutions for international integration and advanced billing. The collective knowledge has resulted in standardized systems with high data capacity and user flexibility, creating customized solutions without the need for adjustments in the systems.
We solve what others consider to be "problems", and we offer solutions of the future - already today. For our customers, this results in concrete, immediate, standardized and cost-effective software solutions. From Props you get a ready-proven solution - at a fixed price. We gladly solves the difficult, the easy can others take care of.
200+
INSTALLED
SYSTEMS
AND
SOLUTIONS
40+
billing solutions
installeD at
utility
companies
35%
of all supplier CHANGES
in Sweden
and Finland
50+
Installations
for metering data
management
SUPPLIER CENTRIC BUSINESS MODEL
and
COMMON NORDIC & EUROPEAN MARKET
Props has since long provided billing solutions in live environments handling supplier centric business model, for both Spanish and Finnish utility companies.

It is also Props that delivers all system solutions to Utility Clearing House (uClearing), Europe's first clearing house for utility companies. The systems make it possible for uClearing to offer centralized data management of common Nordic utility market and also supplier centric business model for all Nordic utility companies.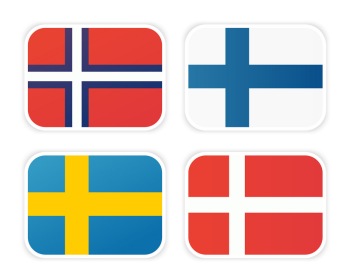 Tekniska verken in Linköping extend existing agreement with Props Utility Solutions (Props) by ordering additional system solutions and services in addition to already ordered customer management and invoicing systems.

Tekniska verken in Linköping chooses the Swedish system provider Props Utility Solutions (Props) as the supplier of the ProBill solution for customer management and billing. In the procurement, Tekniska verken has sought a secure standard solution that meets both legal requirements and set targets: new business opportunities, automation, control (traceability, quality assurance and internal control) in a future-assured architecture. The ProBill solution from Props will handle ten companies that are linked to Tekniska verken, including Bixia for electricity and Utsikt för broadband, as well as the entities electricity network, district heating, district cooling, steam, water & sewage and rents.

In short time another two (2) Swedish utility companies

and

one (1) Finnish utility company choose to order billing solution ProBill from Props, including automated sales data management, supplier change process management, complete metering data management, etc. Both Swedish companies choose to get all ProBill functions delivered as complete services from the European service provider Utility Clearing House (

uClearing

), enabling the Swedish buyers' own staff resources to be kept to a minimum while both data and processes are quality assured by uClearing's staff.

After extensive testing against the Norwegian centralized hub ("

Elhub

") both Props' billing system ProBill and our Norwegian customers are authorized under "Operator Certification M5" against Norwegian Elhub. Of course, the tests for both system and utility supplier were completed and approved (Jan 2017) in advance of the deadline set by Elhub (March 1, 2017).

One more Norwegian utility company has chosen ProBill for complete supplier switching, data management and billing management.

Service provider Utility Clearing House (uClearing) selects Props as supplier of systems to enable the services "Nordic retail market" and "Supplier-centric business model".
All news can be found here